We Are a Leading International Company
Metal-Weld Specialties has been servicing the structural steel industry for over 60 years. We maintain an exceptional team of experienced and dedicated employees. Metal-Weld is an AISC certified fabricator. In addition, we are an approved fabricator for the City of Phoenix, City of Los Angeles, and Clark County, Nevada. Our headquarters and fabrication plant are located in Peoria, Arizona allowing us to service our customers in Arizona, Nevada, California, and Hawaii.
Metal-Weld is here to meet and exceed your structural steel fabrication and erection needs. We can fabricate up to 500 tons of steel per week in our plant and have the capability of running in excess of 3,300 man-hours per week.
Our Certifications​ and Licenses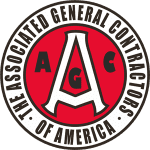 Building Staffs
Associated General Contractors of America: Our company is a proud member of the AGC, an organization that represents over 27,000 firms in the construction industry, providing advocacy, networking, and education resources.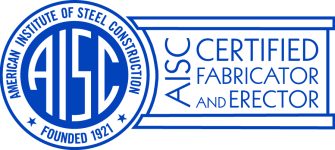 Material Supply
American Institute of Steel Construction (AISC): As an AISC certified fabricator, we adhere to the highest standards of quality in steel fabrication. Our certification ensures that our products meet rigorous industry standards and guidelines.

Conslutancy
Construction Financial Management Association (CFMA): Our company is a member of CFMA, a nonprofit organization that provides financial management education and resources for the construction industry. Our membership allows us to stay informed on the latest financial practices and standards in the industry.

Architecture
Arizona Builders Alliance: We are a member of the Arizona Builders Alliance, a trade association that represents the construction industry in Arizona. Our membership provides us with access to a wide network of professionals and resources to enhance our services.
Arizona Contractors License #A-11 086090
Arizona Contractors License #C-17 126410
California Contractors License #C-51 652755
Hawaii Contractors License #C-48 16934
Nevada Contractors License #C-14 0034929
City of Los Angeles License #1113
Clark County License #133
City of Phoenix License #C01
Committed to Sustainability, Health and Safety
We prioritize health and safety at our metal fabrication company. Our strict protocols ensure a safe workplace and reliable products for our customers.
Our metal fabrication company follows industry best practices to deliver top-quality products and services with the highest standards of quality and efficiency.